welcome
I HAVE NOT SEEN SUCH BRAVERY
This is the official website of The youtube channel ThatDeathGod! to store and promote certain things about the channel.

I PISSED INTO A CUP AND GAVE IT TO MY FRIENDS MWAHHAHAHAHHAHAHAHAHHA. oh wait wrong chat
Etc and News
Welp here in the etc is where id put my random ramblings on something or other stuff and of course news! My youtube channel trailer has been released, which means more videos are coming.
However of course this doesn't mean they'll be coming anytime soon I haven't set a schedule for my content to be realesed but just now its coming soon.

about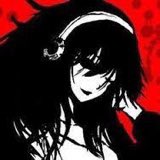 Howdy, it seems you have lost your way around here the name's Luc1fer but you may call me lucy I'm just your ordinary friendly artist doing art things, programming, eating cheese, and being an internet historian on the strange things that have happened within this big grand place I stream too. May your travels be safe around here because you happen to have also stepped into the classic web itself how queer isn't it? X3
link exchange and buttons
chatterbox
disclaimers
sitename © lUC1FER
design by almost sweet MADE THE TEMPLATE — resources